09 Jul 2021 by Amanda Wentworth Schmidt, CDL Digital Humanities and Learning Coordinator Labels: Perspectives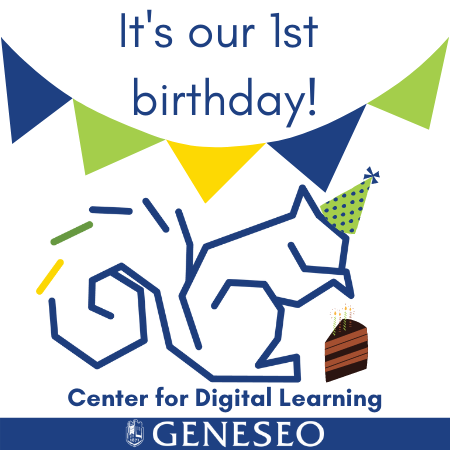 Happy first birthday to us!
Where has the time gone?
This week marks the CDL's first year of existence. In this time, we sought to develop our mission statement, as well as create our leadership organizational structure and collaborative partnerships with other highly regarded and effective departments on campus such as CIT, TLC, CDL, Milne Library, and DAPA. We also aimed to establish an online presence through our website and other forms of communication, develop a strategic plan for the future of digital learning at Geneseo, and launch workshops to help faculty, staff, and students increase their knowledge of and facility with digital tools for teaching, scholarship, creative practice, and productivity.