January 2021 newsletter and events calendar
05 Jan 2021 by Amanda Wentworth Schmidt, CDL Digital Humanities and Learning Coordinator
We're back with another newsletter; our second of all time and first of the new year! This month we're looking back on December's "CDL Conversation", which refers to a topic regularly discussed, researched, and considered by the Center. Check out the newsletter at the bottom of this post to read more about what our topic in December: surveillance technology and algorithmic justice.
Looking forward, we're also thinking about some "resolutions" for the upcoming year. Stick with us this year and see what we accomplish!
This newsletter also announces the launch of our monthly events calendar. You can find accessible PDFs of each month's events calendar on our website; in the PDF you can simply click on each event to be brought to the respective registration page. You can also find our monthly events by following Geneseo's Event Calendar.
To download the accessible PDF for this month's newsletter, please visit the Newsletter Archive page on our official website, where you'll also find all future newsletters. Each month we'll post a brief notification of our newsletter publication here with this reminder link to our webpage.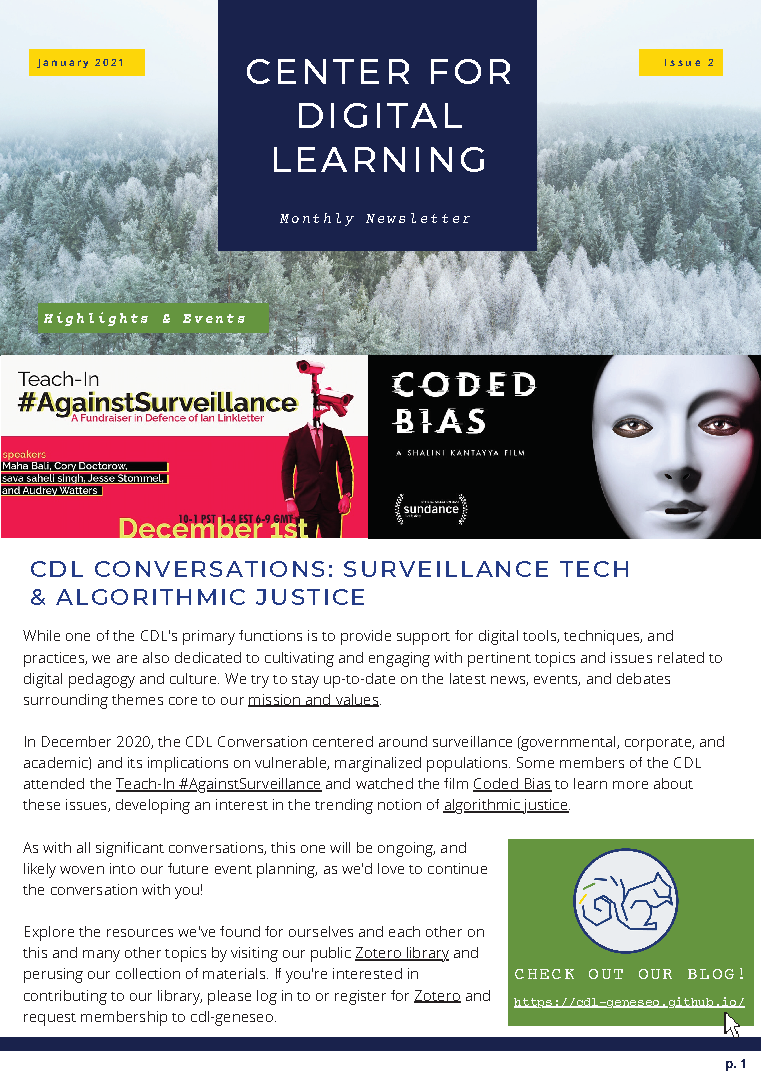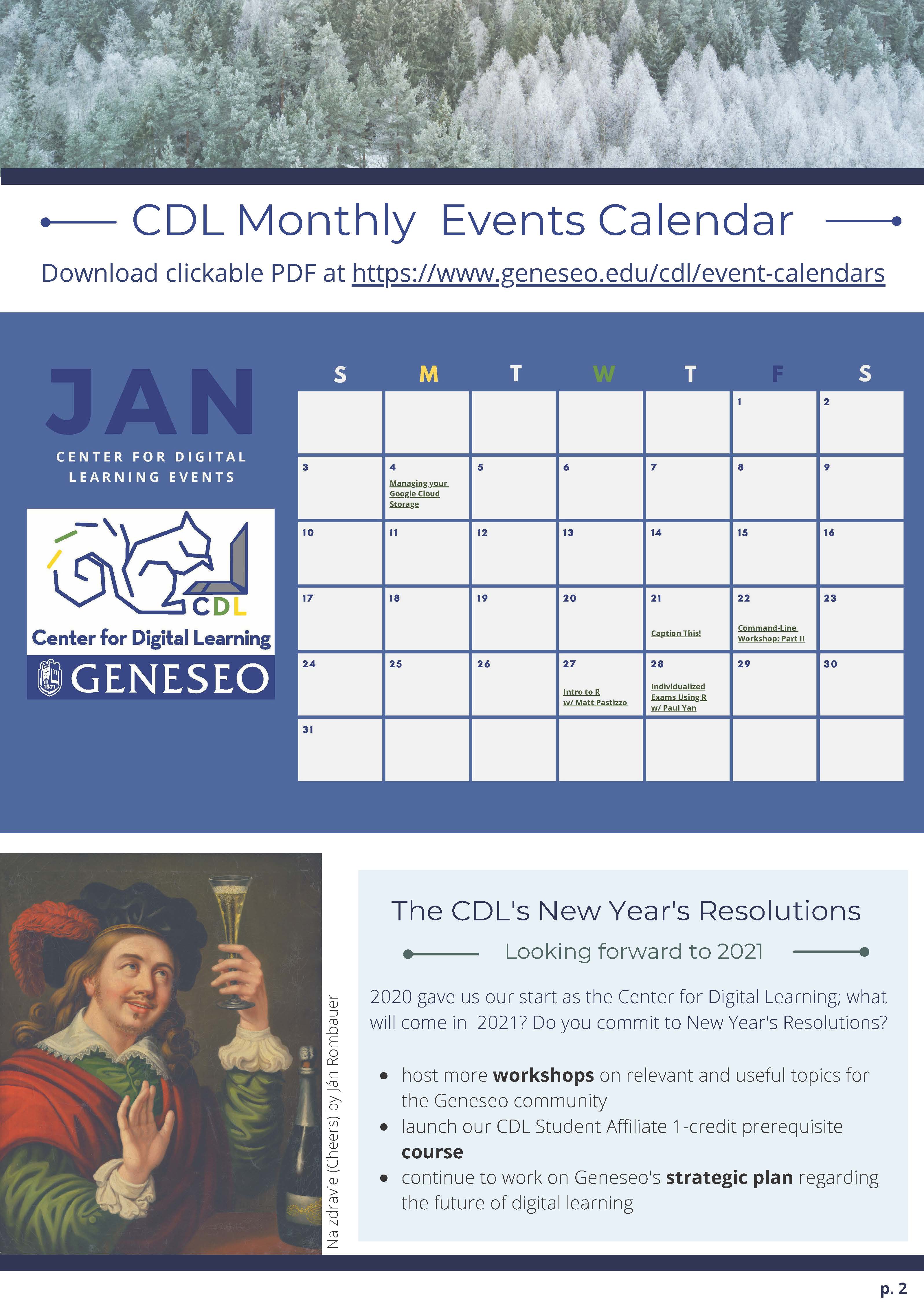 Visit the CDL website to download the PDF of this newsletter and to find future newsletters.